We hope you love our recommend! All are independently selected by our editors, with all opinions and reviews our own. Just so you know, BeyondBarks may receive compensation if you decide to shop from the links on this page. Prices are accurate and items in stock as of time of publication.
We all love our canine companions, but there's one thing that no one likes to do – pick up their poop!
As responsible pet parents, it's essential that we clean up our dogs' mess. However, some poop bags can be awful for the environment. So what's a responsible dog owner to do?
Unfortunately, the traditional plastic bag method of cleaning up after your pup is hazardous to the environment.
Traditional plastic poop bags don't break down, so they literally stick around forever. These smelly bags take centuries to decompose.
I will bet you didn't know dog poop bags are such a huge problem?
Every year, an astonishing amount of plastic poop bags are used worldwide – an estimated 500 million! Unfortunately, these bags don't easily break down in landfills; some can take up to 500 years or more to decompose. Even worse, these bags contain around 10 million tons of dog waste that produces flammable methane gas when it fails to decompose, which can then contaminate our water supply system.
Fear not: there are plenty of ways to dispose of your pup's waste in an eco-friendly manner.
Compostable poop boxes, biodegradable bags, or even reusable containers are good options that help keep your yard clean without hurting the environment. With simple tips, picking up after your pup doesn't have to be such a chore – and you'll feel great knowing you're doing your part!
If you think you're doing the planet a favor by using biodegradable dog poop bags, you've got to read this.
Ah, the feeling of accomplishment when you pick up your beloved pup's waste in a biodegradable green poop bag and throw it into the trash can. It's the responsible thing to do to keep the environment clean and safe for everyone, including our furry friends! Pat yourself on the head and get a treat.
There's something smelly going on in the land of "biodegradable" poop bag manufacturers.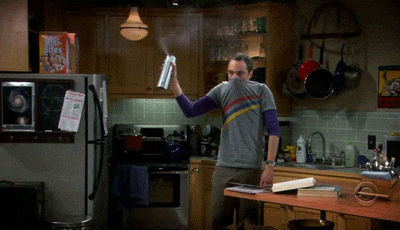 The FTC has warned that producers of dog waste bags are potentially misleading consumers by using the unverified claim of "biodegradability." If a product touts itself as 'biodegradable,' you might expect it to decompose quickly in your compost bin or trash can. Unfortunately, with little regulation and deceptive labeling, the eco-friendly pet waste bags you may be using are not as helpful to our planet as they appear.
Luckily, we've got the scoop on earth-friendly poop bags.
For responsible dog parents, there is a way to keep their furry best friend's droppings from harming the environment – eco-friendly poop bags! Not only are these biodegradable and made from recycled materials, but they provide a great way to quickly and easily dispose of pet waste.
So what do you need to look for in biodegradable and compostable dog poop bags?
Are you looking to take your dog waste disposal up a notch? Then it's time to get compostable bags with the ASTM D6400 label! Not only will they ensure that your pup's poo gets appropriately disposed of in municipal and industrial facilities, but some communities and parks even have special composting programs for pet waste. And if there isn't one near you, no worries – these bags are ideally suited for home composting too. So instead of tossing Fido's business into plastic bags destined for landfills, why not give him the gift of eco-friendly poo disposal? Your furry friend (and Mother Nature!) will thank you!
Here are the best eco-friendly poop bags available today for every size dog.
So you've read all the above and are now looking for a way to be more eco-friendly and reduce your carbon footprint? Look no further! We've got the perfect bags that are sure to meet all of your high standards. With these babies, you'll never have to worry about making an environmental impact when it comes time to dispose of them – they're designed with sustainability in mind. Start living a greener life, so go ahead and take one (or two!) home today.
Best for every size dog: the lavender scented Earth Rated Dog Poop Bags are extra thick waste bags and guaranteed leakproof.
These extra long and strong poo bags will accommodate any size pup and poop. If you have different size dogs, these compostable bags are a perfect match. These bags are designed to fit any standard-sized dispenser like a glove. Guaranteed leak proof which means no chance of poop on your hands.
Verified Customer Review: "I love these bags. They are sturdy enough to deal with picking up poos in all sorts of terrain and large enough that I can often use one bag for 2-3 deposits of my smaller dogs. Even when I am at a dog park where bags are offered free I usually prefer my own because they won't break on me when I am trying to use them. the lavender scent is nice and helps a lot as I often carry my bags for 2-3 miles before dropping them off in a trash bin and sometimes have to carry the poo in the car to dispose of at home." – Cherie Cornmesser
Get 270 poop bags from Amazon. [ 160,598 ratings ]
Excellent for small dogs: BioBag Pet Waste Bags are made from a resin derived from plant starches, vegetable oils, and compostable polymers. The resin is sourced from Italy. These biodegradable bags meet the ASTM D6400 standard.
These compostable bags come in standard and large sizes in a hangable stack that you can rip off one at a time. They also come in a roll for easy portability on walks, and there's a version with handles if you don't want to struggle with tying them.
Verified Customer Review: "These work fine for my beagle, and they're easy to handle and tie up, even in the cold winter. The best we've found so far. Made of the bio-plastic, so they won't last for 10,000 years." – The Rodent
Get 6 boxes of 50 each pet waste bags from Amazon [ 139 Ratings ]
Best for medium to large dogs: The unscented PET N PET Poop Bags compostable poop bags are made from 100% vegetable-based corn starch.
PET N PET Compostable Dog Poop Bags are an excellent option for environment-conscience pet parents. 100% compostable poop bags made from cornstarch bio-based material, which means they can be composted in municipal and industrial composting facilities where pet waste is accepted. Highest Eco-Certified by US ASTM D6400 and Euro EN13432 standards.
Verified Customer Review: "I've been looking for a sturdy compostable poop bag for a very long time. This is it! They are easy to remove from the roll, easy to open and thicker than the others I've tried." – Carole B.
Get 240 compostable poop bags at Amazon [ 2,064 Ratings ]
Perfect for larger dogs: The Certified Compostable Dog Poop Bags are ethically sourced and carefully manufactured from 100% botanical plant components. Both eco-friendly and earth-friendly, with 10% of your purchase going to charity
These unscented poop bags for dogs are ethically sourced and carefully manufactured from 100% botanical plant components. Using only Cornstarch, BPAT (compostable polymer), and edible glycerin in the nature-based creation of these doggie poop bags. All products are certified to be of ASTM D6400, EN 13432, and NF T51-800 standards!
Verified Customer Review: "I've been using these for over a year now and will continue using them for the foreseeable future. They are easy to pull out of my dispenser; are very sturdy and the bright green color helps remind me to pick up the bag when I set it aside to pick up on the way back home. 😉 And most importantly, they are compostable." – Deb R.
Get 240 compostable dog poop bags from Amazon [ 4,356 Ratings ]